Frontiers
WHO/WHAT?
Frontiers is the self-funded, tuition-based, after-school program of Rankin County School District. We serve elementary students who have not yet turned 12 years old of September 1st. Tuition and fees for the 2021-2022 school year can be found here.
WHEN/WHERE?
Our primary location is each school's cafeteria which allows students to stay at their own school with their friends. Frontiers sites are open from each school's dismissal time until 6:00 p.m.
We are closed for all summers, school holidays, and the reduced (early dismissal) days in December and May.
HOW?
Students may enroll anytime throughout the school year IF a spot is available. All students must attend an elementary school with Rankin County School District, meet the chronological age requirements noted, and must not have needs that cannot be reasonably accommodated in the program as the after-school setting and schedule vastly differs from the more structured classroom setting/school day routines.
If you are interested in enrolling your child(ren), please click here to complete an enrollment inquiry for each child whom you are interested in enrolling and a member of our Administrative team will respond as soon as possible. All students are considered on an individual, ongoing, case by-case basis.
---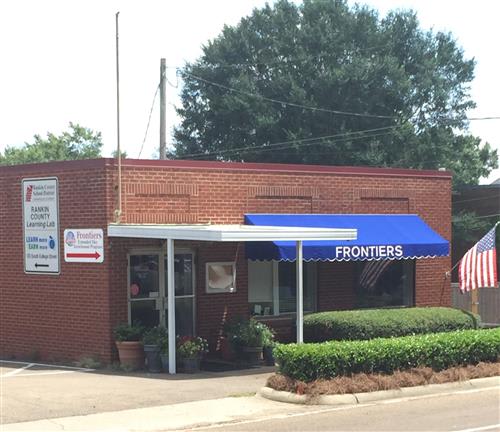 FRONTIERS ADMINISTRATIVE OFFICE
135 S . College Street | Brandon, MS 39042
Phone: (601) 825 - 9714 Fax: (601) 824 - 2900
OFFICE HOURS
Monday - Friday: 8:30 a.m. - 4: 30 p.m.