Frontiers
Registration
For the current school year (Aug. 2022 - May 2023): Parents may contact a site to determine availability, register, or be placed on a waiting list. Contact numbers can be found here.
Waiting Lists: Once a site, or grade at a site becomes full, waiting lists start. Parents will be called in order of the waiting list as spots become available. These lists start over annually.
For next school year (Aug. 2023 - May 2024), registration dates are listed below. All registration must be done in-person, at the site the student will attend. For more information about fees, paperwork requirements, and our processes, click here.
WHO
WHEN
Current Students & NEW Siblings

Exclusively May 8th & 9th – during pickup
Current families who do not register on these days will have to wait until open registration (May 15th) to register on a first come, first served basis - IF spots are available.

NEW Pre-K & Kindergarten Students ONLY

Starting Wednesday, May 10th – 3:30 p.m. to 5:30 p.m. & continuing 3:30 p.m. to 5:30 p.m. each day until spots are filled.
Older siblings of NEW Pre-K and Kindergarteners may also register during this time; however, spots for siblings in other grades are contingent upon availability.

OPEN REGISTRATION for any remaining spots in ALL GRADES

Starting Wednesday, May 15th – 3:30 p.m. to 5:30 p.m. & continuing 3:30 p.m. to 5:30 p.m. each day until spots are filled.
All spots will be filled on a first-come, first-served basis - according to availability.
Tuition Deadlines
August Deadline: August 10th (NO DRAFTS)
September Deadline/Draft: September 6th
October Deadline/Draft: October 5th
November Deadline/Draft: November 7th
December Deadline/Draft: December 5th
January Deadline/Draft: January 12th
February Deadline/Draft: February 6th
March Deadline/Draft: March 6th
April Deadline/Draft: April 5th
May Deadline/Draft: May 5th
***ALL FEES ARE NON-REFUNDABLE & NON-TRANSFERABLE! Click here for more information. ***
---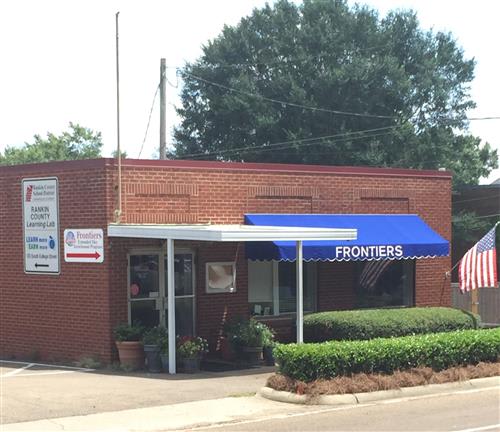 FRONTIERS ADMINISTRATIVE OFFICE
135 S . College Street | Brandon, MS 39042
Phone: (601) 825 - 9714
Fax: (601) 824 - 2900
OFFICE HOURS
Monday - Friday: 8:30 a.m. - 4: 30 p.m.
Seeking Employment?
We are always accepting applications! For more information regarding employment, click here. We look forward to meeting you!