Frontiers
Registration
Parents may contact a site to determine availability, register, or be placed on a waiting list. Numbers are listed here.
Waiting Lists: Once a site, or grade at a site becomes full, waiting lists start. Parents will be called in order of the waiting list as spots become available. These lists start over annually.
Office Road Work
Please beware of parking congestion due to road work and road closures around our office. The parking lot nearest our office is reserved for employees only due to new parking constraints. Please DO NOT park in spots reserved for staff. A Pedestrian Map can be found here to best assist visitors in parking and accessing our building. We apologize for any inconvenience as we adjust to new construction.
Tuition Deadlines
August Deadline: August 10th (NO DRAFTS)
September Deadline/Draft: September 6th
October Deadline/Draft: October 5th
November Deadline/Draft: November 7th
December Deadline/Draft: December 5th
January Deadline/Draft: January 12th
February Deadline/Draft: February 6th
March Deadline/Draft: March 6th
April Deadline/Draft: April 5th
May Deadline/Draft: May 5th
***ALL FEES ARE NON-REFUNDABLE & NON-TRANSFERABLE! Click here for more information. ***
Seeking Employment?
We are always accepting applications! For more information regarding employment, click here. We look forward to meeting you!
---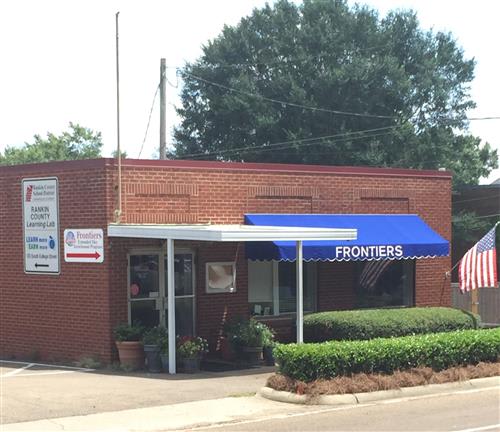 FRONTIERS ADMINISTRATIVE OFFICE
135 S . College Street | Brandon, MS 39042
Phone: (601) 825 - 9714 Fax: (601) 824 - 2900
OFFICE HOURS
Monday - Friday: 8:30 a.m. - 4: 30 p.m.